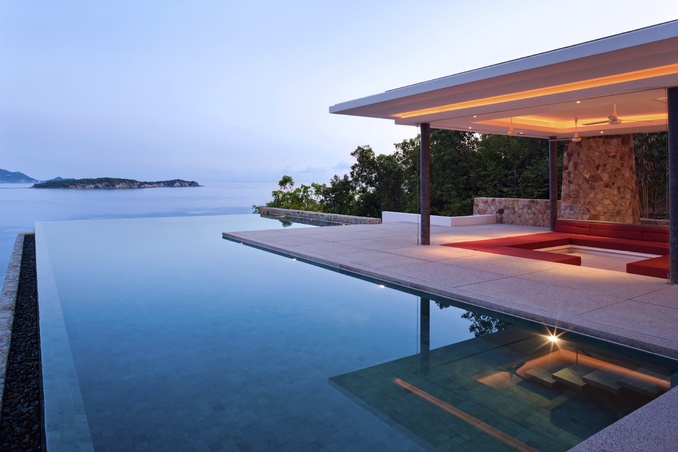 People from all over the globe dream of owning a home in Hawaii— the paradise of the Pacific. Hawaii takes pride in its tropical climate, pristine beaches, majestic volcanoes, and captivating natural sceneries. Because of these attractions, the real estate business here has been continuously flourishing over the years. With open arms, friendly locals have welcomed more and more new residents into their heaven on Earth.
Hawaii: The Aloha State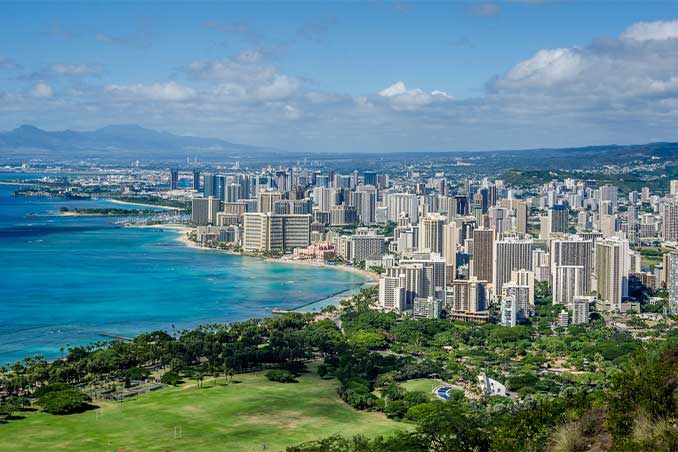 Located in the Pacific Ocean, Hawaii is the only U.S. island state and the only state outside North America. It is known for its uniquely tropical climate and fertile soil, making it a major agricultural exporter.
The Aloha State is the third wealthiest state in the United States of America. Its largest city—Honolulu—is hailed 22nd out of 140 cities worldwide based on the 2019 Global Liveability Index. This ranking is the highest among all American cities.
This beautiful state attracts surfers, tourists, and scientists worldwide with its clear skies, public beaches, and diverse flora and fauna. Hawaii is the perfect place for nature lovers. Comprising bountiful small islands and eight primary islands, Hawaii offers the best mix of wildlife, nature, sports, and other water-based and inland recreational activities.
Purchasing your very own home in Hawaii will bring you closer not only to nature but also to the rich culture of this state. In here, you may look for your community and pick the neighborhood that feels the most like home.
The beachfront real estate market in Hawaii: an overview
The housing market of Hawaii is low-inventory and competitive. Purchasing growth in the state for the last few years has been astonishing. However, the housing supply may inevitably reduce sales and increase housing prices this 2021. Billions of investment dollars in real estate have made their way to the real estate market of Hawaii.
In December, Hawaii's real estate market experienced a sales growth of 36% with price gains of 6%. The islands of Maui, Kauai, and Oahu experienced strong growth. The median price for single-family houses by the end of 2020 was $870,000, which included a 6.1% increase. Meanwhile, the median price for Hawaii condos was $455,000, with an increase of 6.9%.
However, several properties rose above the median price by a hefty sum. One of them is 72-2747 Uluweuweu Akau Place, Kailua Kona, with a price tag of $45,000,000. It is arguably the most expensive property in Hawaii. This luxury beachfront property is 1.5 acres of oceanfront paradise with a six-bedroom home. The house also has seven bathrooms within its extravagant 9,000 square feet of area. This mansion remains in contingent sale status.
The second most expensive beachfront property on the island is the lot at 2818 Kamookoa Rd Lot 1 in Kilauea. This 370-acre land costs a whopping $40,500,000. This luxury property consists of the sprawling Wai Kala Ranch at the foot of Mt. Namahana. Moreover, it features forest areas, waterfalls, a pasture, stables, two custom truss bridges, and a six-bedroom house.
Finally, the third most expensive beachfront home in Hawaii is at 9 Bay Drive, Lahaina. Priced at $24,000,000, this 10-acre property in West Maui sits on the crown jewel of conservation land. It has an eight-bedroom luxury estate with 12,000 square feet of outdoor and indoor spaces. This property also showcases a barbecue area, a veranda, and a pool.
What do I need to know before buying a beachfront home?
Are you now thinking of buying a beachfront home? In Hawaii, there are numerous coastal towns with different oceanfront properties from which you can choose. To find the right seaside abode for you, you must conduct thorough planning, researching, and house hunting. However, the ultimate step you must take before beginning the search is to know your needs and budget. Moreover, you must have ample knowledge regarding the risks that you may encounter.
I compiled a comprehensive guide regarding everything you need to know before buying a seaside home. However, if these seem too overwhelming for you, you can always employ the help of a professional realtor. As you start your beach house hunt, here are some of the things you have to consider and remember.>/p>
Advantages of living in a beachfront home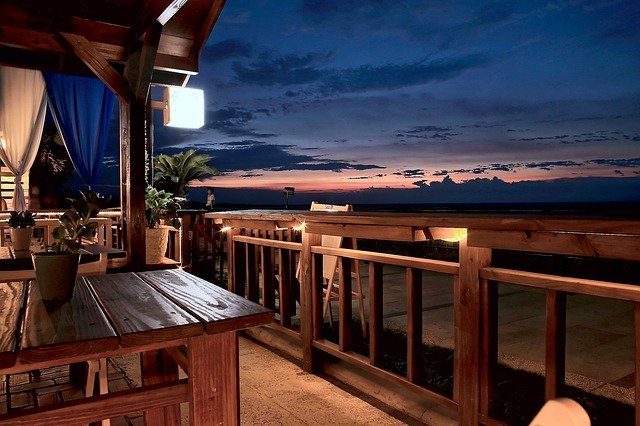 Living in an oceanfront estate is a dream most of us have in common. Wouldn't you love waking up to the sound of waves crashing on the shore? Wouldn't it be lovely to spend your mornings drinking a cup of tea on your front porch overlooking the ocean? Aside from these enticing perks, here are more advantages of living in oceanfront homes.
You will live in a vacation destination.
You will live in a place where people pay tons of money to visit. You will save a lot of money compared to booking a hotel every time you go to the beach. Living in an oceanfront home will feel like you are on vacation every day! You will not have to go on long drives for a beach trip. All you would have to do is to open your front door, and the waves will be at your doorstep.
You will never run out of things to do here in Hawaii.
On the beach, there is always something to do for you. You can go for seashell hunts and strolls along the shoreline. You can also engage in water activities such as surfing, kayaking, and paddleboarding. You may also build giant sandcastles with your loved ones! If you live by the seaside, you will never get bored.
You will incur lower cooling costs in warmer months.
The ocean breeze is your best friend. You can always open your windows and let fresh air into your home. You may also open the windows on both sides of your home to facilitate a cross-breeze and keep your house cool.
Your homes will retain their value longer.
Properties by the beach have higher values than homes located elsewhere. Oceanfront land is considered a premium luxury in the real estate world. Moreover, houses on the beach do not depreciate quickly as other homes.
Your homes can be a source of supplemental income.
You can always rent out your beach house as an extra income earlier. You may utilize the high volume of tourists coming in during the vacation season. Rent out your home to vacationers, and you may even earn enough to pay for your mortgage!
Why should I buy a beachfront home in Hawaii?
The answer is simple: beachfront real estate in Hawaii is perpetually in high demand. As mentioned earlier, oceanfront homes in Hawaii have a low inventory. That means that as more people buy Hawaii beachfront homes, the supply of homes decreases. In turn, the properties increase in value. Thus, it is best to buy a beachfront home in Hawaii as soon as possible.
Things to do in Hawaii
If you decide to live in Hawaii, you would also have the opportunity to visit tourist attractions in the state! Explore the natural beauty of Hawaii and visit these spots after you get settled into your new home.
Bask in the Haleakala sunrise.
Start your day right and watch the sunrise in Haleakala National Park. Here, you will feel like you are in heaven as you sit above the clouds in the park's 3,055-meter peak. To travel back down, you may ride the park's zip line course.
Trek at the Hawaii Volcanoes National Park.
Hawaii Volcanoes National Park is a UNESCO World Heritage Park. In this tourist attraction, be one with nature and explore one of the Earth's most active volcanoes, Kīlauea. Allot the whole day for your trip to this park and explore its waterfalls, forests, and mountains.
Make the rounds on Oahu.
Oahu is an island famous for various sights such as the North Shore, Waimea Waterfall, and Sunset Beach. If you want to visit a place beyond the island life, Oahu is the place for you. This secret sanctuary is one that people do not get to go to that often.
Traverse the road to Hana.
The road to Hana is also known as the road to heaven. You will explore the diverse nature of the island with the magnificent coastline of Maui as your backdrop. If you want to pinpoint the best sights, it will be wise to hire an expert tour guide. Some of the famous spots here are the Huelo Lookout, Ho'okipa Lookout, Honomanu Black Sand Beach, and many more.
Marvel at the rich history of Pearl Harbor.
Pearl Harbor is one of the most prominent and significant sites of World War II. Tourists flock to Pearl Harbor yearly to check out USS Arizona's sunken battleship memorial. In this destination, you will know more about what launched our country into the war. The memorabilia and artifacts you will encounter in Pearl Harbor will bring history to life. Know more about your roots and heritage in Pearl Harbor.
Dive in at the Molokini Crater.
After exploring the land, proceed to the ocean! Molokini Crater in Hawaii is one of the world's most popular diving and snorkeling destinations. This crater is an underwater paradise, with captivating wildlife underneath the crystal clear waters. You can spend your day making friends with sea turtles and swimming around the coral reefs. You may even swim with a colorful school of fish.
Watch the whales in Maui.
Visit Maui for the best whale-watching experience in the country. These gentle giants will jump out of the water and wave you hello! These creatures of the sea are such joys to watch. Remember to visit between December and May. These are the months where seeing whales is guaranteed.
Ride in a helicopter tour.
Now that you have adventured in land and water, it's time to visit the skies. Hawaii has eight major islands, and the best way to explore all of these in one go is by helicopter tour. Hawaii's majestic bird's eye view will make you fall in love with the state. During the helicopter tour, you may spot famous attractions such as Na Pali Coast and Waimea Canyon. The best part about this tour is that you would not be tired by the end of the day!
Celebrate a traditional feast.
All those touring and traveling tired you out. End the day by feasting at a traditional Luau! Besides the delicious meal, your soul shall brim with glee by the hula dancers, kalua pig, and Hawaiian culture. You will have a taste of Hawaii through this culinary journey.
Coastal hazards in Hawaii
Now that we have gone through the fun part, it's time to get serious. Living in Hawaii has inevitable risks attached to it—natural calamities endanger the coastline of Hawaii. Some of these are lava flows, earthquakes, sea-level rise, flooding, subsidence, hurricanes, tsunamis, and coastal erosion.
However, you must not fret. The Hawaii Coastal Zone Management Program aims to minimize these calamities' hazards to property and life. The program has prepared a series of special investigations, with reports discussing alternatives for beach management. They also have identified erosion trends and critical erosion locations.
The government of Hawaii makes sure that all its residents are safe from natural calamities. It will help to always be updated with the current news. Moreover, always be prepared with a plan B in case calamities strike. Plan the emergency exits of your house carefully.
Important things to consider when buying a beachfront home in Hawaii
Now, you are ready to buy your first beachfront home in Hawaii! The first item in the list is to pinpoint the critical factors you must consider in choosing a home. This home will be a costly investment, so you must ensure that you would not regret any decision.
First, you must consider the property's elevation. Choose a beach house with enough elevation height so that your home will not be a victim of flooding. Next, you must consider the condition and behavior of the shoreline in the prospective area. Also, take note of the configuration of the lot and the style of property. Is the dwelling movable in case of a coastal hazard? These are something you should think about when buying real estate by the beach.
Moreover, you should investigate the history of the shoreline and the property. Be aware of the past applications for shoreline protection structures in the area. Lastly, be mindful of the coastal hazard vulnerability of the property.
Once you take these pointers to heart, you will surely pick a safe oceanfront home. Remember that your safety should always be your priority. Take all these factors into consideration and choose the perfect beachfront home for you!
Where are the best places to buy beachfront homes in Hawaii?
Now, we ask the million-dollar question: where should I purchase my beachfront home? With so many wonderful choices of waterfront neighborhoods and properties, it's hard to pinpoint just one or two places.
Every community has something amazing to offer – from beautiful views and excellent beach access to great restaurants and proximity to cultural attractions. Whether you want a home or condo, the market has the perfect property for you. It all boils down to your personal preferences and desired lifestyle.
In Oahu, the Honolulu area offers an unparalleled lifestyle, putting you close to the most famous beaches on the island, as well as the fabulous downtown and financial centers. Diamond Head is considered the prime beachfront neighborhood here, with sandy white beaches and the awe-inspiring Diamond Head Crater defining the area.
To the east of Honolulu is Hawaii Kai, a high end planned community with pristine beaches and nature preserves. The Portlock neighborhood in Hawaii Kai features stunning waterfront homes with views of the ocean and Diamond Head.
Oahu's North Shore is the perfect choice if you prefer a more laid back way of life, far from the bustle of Honolulu but close enough to enjoy its exciting attractions any time you want. There's a wealth of amazing beachfront properties here, as well.
On Oahu's Windward Side, Kailua boasts golden sands, rugged cliffs, and an idyllic small town lifestyle. You'll find gorgeous beachfront communities with luxury single-family homes, condos, and townhouses.
The island of Maui also boasts some of the most beautiful beachfront communities in all of Hawaii. Wailea is known for its crescent shaped beaches and top-rated golf courses. Wailea and Makena, its more tranquil neighbor, boast stunning luxury beachfront properties, many of which are owned by A-listers from around the world.
Northwest of the island are the picture-perfect coastal neighborhoods of Kaanapali and Kapalua, where you'll find beachfront luxury single-family homes and condos, golf resort homes, and vacant land.
North Shore Maui is home to tranquil coastal communities that are popular among wave sport aficionados, as well as artists who love the area's idyllic small town charm.
The assistance of a real estate agent is crucial in choosing the property and neighborhood that's right for you. Having lived in Oahu and Maui in the last twenty years, I have intimate knowledge of the highly sought after communities on these island paradises, and I know where to find the home that's perfect for your needs and preferences. I provide highly personalized five-star services to my clients, guiding you through each step of the process and making sure you have a smooth real estate experience.
Purchase your very own Hawaii beachfront home!
I hope this article provided everything you need to know about buying your next beachfront home in Hawaii. I am well-equipped to help you achieve a successful transaction and I would be happy to assist you further!
I have honed the skills, knowledge, and community relationships necessary for my clients' winning outcome. I will take you by the hand and guide you throughout your home purchasing journey. Contact me at 808.442.2934, or send me an email at jgreenehawaii(at)gmail(dotted)com. I surely would love to hear from you soon. Aloha!