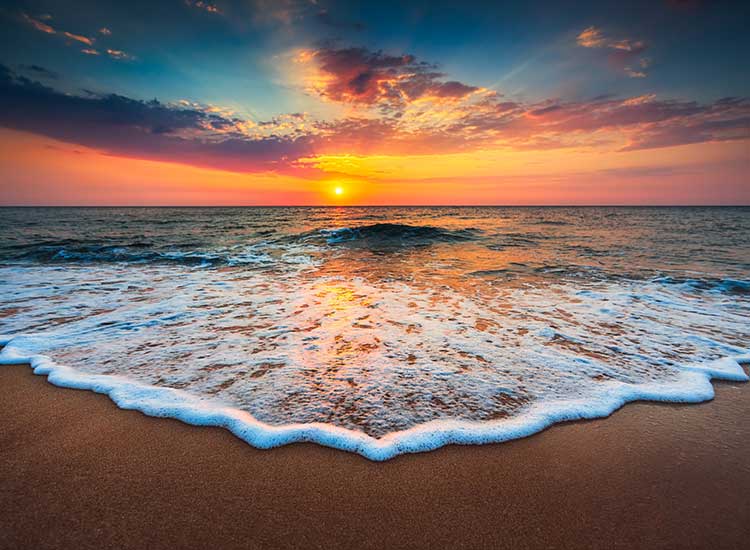 Postcard-worthy panoramas, pleasant weather, and a slower pace await anyone who chooses to live in Hawaii. Home to 1.4 million residents, this archipelago of eight main islands enjoys the climate and biodiversity of the tropics while still belonging to the United States.
Undersea volcanoes formed the diverse and dramatic geography of the country's southwesternmost state more than five million years ago. Today, Hawaii is a prime location where beaches, mountains, and cities are intimate neighbors.
Best places to live in Hawaii
The state of Hawaii has four large main islands: Kauai, Hawaii (Big Island), Maui, and Oahu.
Kauai is the smallest and least developed of the four with a population of about 67,000 living on 552 square miles. It's an agriculturally rich area, and it has the local markets and supporting businesses to prove it! Transplants choose Kauai for its raw nature of canyon and cliff and stay for the abundant fresh local produce.
Big Island lives up to its name. Residents of the largest of Hawaii's islands can spread out comfortably over 4,000 square miles of land. This expanse and the presence of ten climate zones (from desert to tundra) give the island its rural and untamed reputation.
If you prefer to mix nature with some creature comforts, take a look at Maui's communities. The island is famous for its relaxed pace of life, and its neighborhoods often possess the familiar atmosphere of a small town. Wailea is a great example of this. The community has beaches and the natural vistas of more remote islands. At the same time, it boasts access to an array of local boutiques, stores, and restaurants.
The most populous island in Hawaii, Oahu, is where you'll find two-thirds of the state's residents (about 953,000) living on 597 square miles. As a result of the closer quarters, especially in the communities near Town (Honolulu's downtown and business districts), Oahu is the most cosmopolitan and high-energy location in Hawaii. If you want to fill your calendar with things to do and places to shop and dine, you may want to consider living in Honolulu, the largest city in the state. The following upscale communities offer some of the best and luxurious living in and near Town:
Kaka'ako. Situated right beside Downtown Honolulu, Kaka'ako has a great location in Oahu. Its proximity to H1 makes access to other parts of Oahu easier. It's also close to notable places in the area, such as the University of Hawaii and Ala Moana Park.
Because of its prime location, Kaka'ako has long attracted developers. New developments are constantly rising in the area. Many of these are developed by renowned groups like Howard Hughes, The MacNaughton Group, and The Kobayashi Group.
The buzz of activity also reflects in Kaka'ako's feel – it's energetic and vibrant. The Honolulu Night Market is held here, and the neighborhood houses the best breweries in Oahu and a number of restaurants that are open up to the wee hours. It's also known as the city's arts district. Buyers here can expect to purchase newer properties in a very premium and walkable location.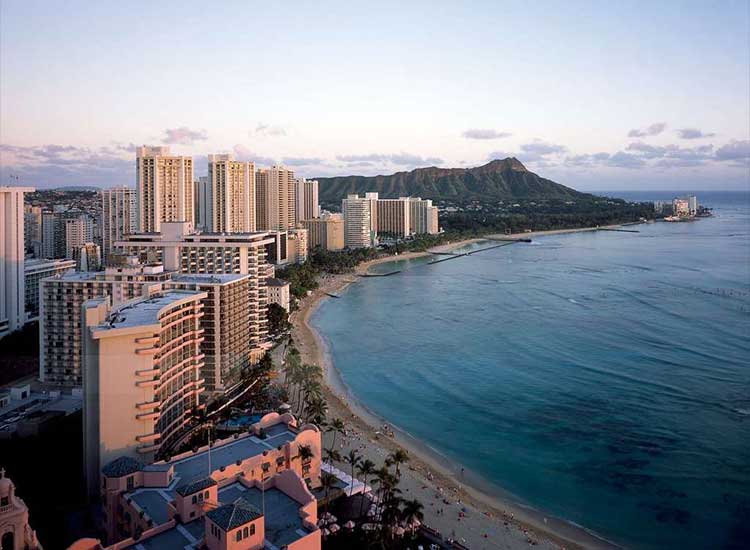 Waikiki. Another prime residential location, Waikiki is also a popular tourist destination. Its reputation as a tourist spot plays to its advantage – establishments here tend to stay open late and some even offer round-the-clock access.
Since living in Waikiki is more about excitement and bustle than tranquility, it may not cater to people who envision life in Hawaii as a languid procession of days by the beachside. Buyers who prefer city living but want the option of quick nature jaunts will find Waikiki's proximity to Waikiki Beach, Kapi'olani Park, and Diamond Head Park a bonus.
Kahala. Farther west past Kaimuki is the upscale community of Kahala. In this area of exclusive beachfront properties, single-family homes outnumber condos. Kahala is frequently associated with Beverly Hills because of its prestige and the status of its residents.
The community is close enough to Downtown Honolulu, East Oahu, and Waikiki to be central, but is far enough from the hive of activity to still feel peaceful. Its residents have access to secluded beaches and the Waialae Country Club's golf course. Kahala is also popular among buyers with families, since there are several high-ranking public and private schools nearby, as well as community parks.
Kailua. Located on Oahu's windward side where beautiful beaches and expensive real estate abound, Kailua has a well-deserved reputation for luxury. Many luxury homes here are just a quick walk away from white sands, if not already by the beach.
Kailua's residents are regularly treated to wonderful mountain views and lush forests. Popular attractions include Kailua Beach Park, Lanikai Beach, Nu'uanu Pali State Wayside, and the Popoia Island State Bird Sanctuary.
Buyers who wish to experience the Hawaii of old come here and enjoy its tight-knit, quiet, and peaceful community. The community itself has a modest number of restaurants and shops, but if you need more supplies, Town is just 30 minutes away.
Benefits of living in Hawaii
From festive luau stand BBQs to canyon and mountain trails, there's a speed for every lifestyle in Hawaii. Need reminding on why you want to live in the Aloha State?
Here are some life-changing benefits.
Natural beauty and wildlife at your fingertips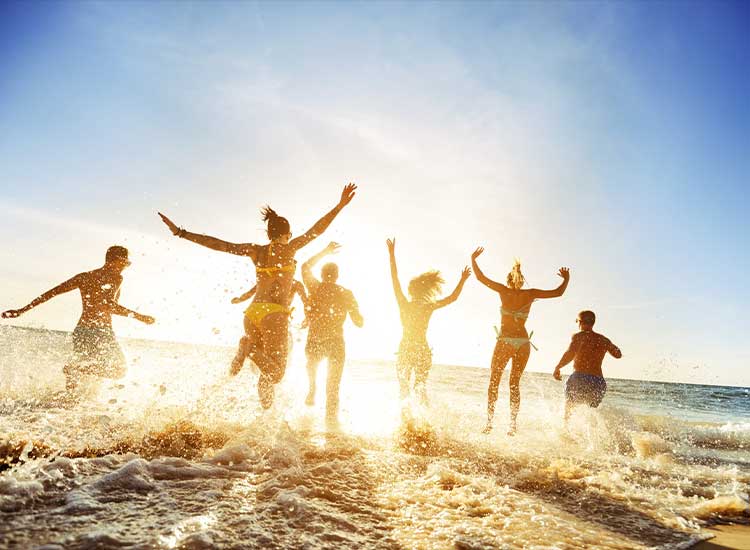 Living in Hawaii gives you the chance to enjoy nature's majesty, whether from afar in the comfort of your oceanfront condo or right in the thick of things in one of the state's numerous walking trails. (There are over 50 in Oahu alone.)
Your enjoyment of nature isn't limited to the scenery. Hawaii's biodiversity will also keep your fascination with nature constant. Discover new bird species in one of many wildlife sanctuaries. Trek to a Diamond Head overlook to watch the whales travel the blue expanse of ocean. Sneak a closer look at sea turtles from the beach.
Life at a slower speed
Hawaiian island life has a deliberately relaxed pad. You can plan activities by day or mood instead of scheduling everything down to the minute. Moving to Hawaii itself is a conscious decision for a life that slows down and takes in the beautiful scenery.
Locals take pride in a laid-back and welcoming approach to life as it comes. The "aloha spirit" of adopting positivity and passing it to others around you lives strong in Hawaiian social culture.
Active outdoor lifestyle
Regardless of where you settle in Hawaii, you'll acclimate to (and get spoiled by) its warm and pleasant weather. Temperatures stay in the 80s for most of the year, opening up your days to nearly every outdoor recreation imaginable. Snorkeling, swimming, surfing, fishing, boating, golf, and island-hopping are all popular pastimes — and they don't even cover a quarter of the activities you can enjoy on the islands.
Hawaiian food's rich diversity
Hawaiian culture has incorporated multiple influences from Japanese, Korean, Portuguese, and Filipino cuisine. The result is a food culture rooted in fusion and adventure, delicious in its own and unique light. The state's tropical climate also makes local produce distinct from the rest of the country's, making explorations of flavor all the more intrinsic.
Adventurous taste buds will delight in Saimin noodle soup, Spam musubi, and sugary malasadas. Hawaii also cultivates an international cuisine and boasts homegrown chefs and food celebrities who are celebrated all over the world.
Luxury properties in Hawaii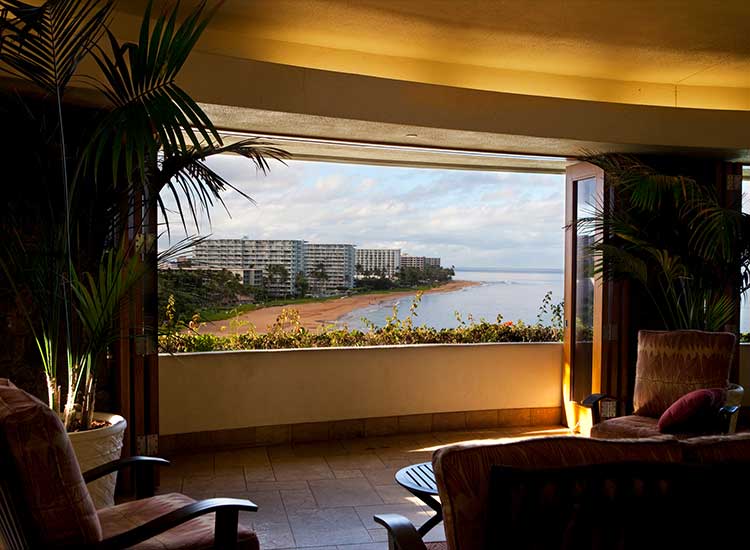 Luxury properties in the islands meet the distinguished and exclusive demands of their owners in every way. From traditional Hawaiian plantation-style homes and airy beach bungalows to luxury high-rise units in prime locations, Hawaiian real estate offers luxury homebuyers and investors flexible options.
Buyers searching for luxury single-family homes will find custom homes built in both contemporary and traditional styles. The ample amenities of a luxury single-family home in Hawaii can make a venture out in public seem unnecessary.
Many luxury single-family homes feature:
Waterfront or beachside locations,
Ocean, mountain, and city views,
24/7 security in gated communities,
Personal saunas and spas,
Exercise and media rooms, and
Cool, covered lanais.
Upscale amenities also extend to luxury condo developments. Often located in prime waterfront or downtown locations, luxury condo units are lavished with:
High floor-to-ceiling glass panels,
Unobstructed panoramas,
Seamless indoor-to-outdoor living areas,
Custom or designer cabinets and lighting,
Luxury materials (marble, travertine, hardwood),
Spacious floor plans and master suites,
Gourmet kitchens with a wine cellar and professional-grade appliances, and
Resort-style concierge services and communal areas.
Luxury properties in Hawaii remind you every day that you're living in paradise.
A quick guide to buying a property in Hawaii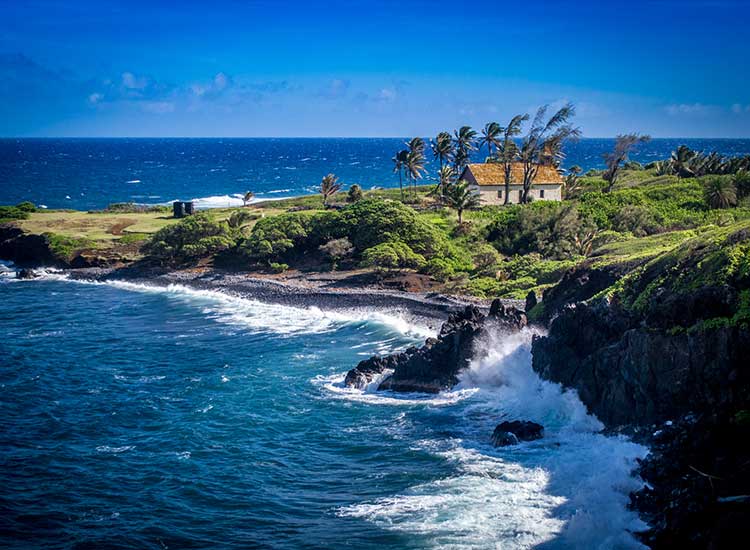 Now that you know about some of the best places to live in Oahu and Maui and have a better idea of the level of luxury you can expect, let's take a look at what you can do to make your dream Hawaiian home a reality.
Luxury living in the Hawaiian islands is just as magical and paradisiacal as you've imagined.
There are several points to consider to guarantee a seamless entry into Hawaiian real estate. Read the guide below to learn which steps to take when you're ready to start the search for your luxury home or investment in Hawaii.
Pick an island lifestyle.

Each of the four main islands has a distinct lifestyle and energy attached to it. While island hopping will let you change your pace with a 30-minute flight, take time to make the island choice that matches your speed from day to day.

Oahu is known for its energetic and cosmopolitan flair, with some parts of the downtown area matching wavelengths with busy cities like Los Angeles and NYC. Many neighborhoods on Maui recall the space and community of suburban towns on the mainland. Remote and sparsely populated, Kauai and Big Island attract prospective buyers and investors who yearn for rural and peaceful surroundings.

So, before you fall in love with a home, decide which Hawaiian life you want to experience and choose the island that meets your expectations.

Familiarize yourself with Hawaii's property ownership types.

Many residential properties in the state can be classified into two kinds of ownership: leasehold and fee simple.

Leaseholds are common among condos and are also present – although to a lesser extent – in single-family homes. When purchasing leasehold properties, understand that you won't own the land (or building) that your property rests on. However, you do own the property itself, as well as the rights to use the land for a stipulated amount of time.

Fee simple (or freehold) properties transfer ownership from seller to buyer. Single-family homes in Hawaii typically fall under this ownership structure. As a buyer of this type of property, you exert plenty of control over the changes and renovations on both the land and property. As long as you comply with zoning regulations and any covenants and HOA rules, you're free to develop your unique vision for the property.

Hire a local real estate agent.

Buying property in Hawaii is complicated by distance. You have to be intentional at each stage of the home-buying process. But, if you have a local expert with thorough knowledge of and experience in the area, your move and investment will be as comfortable and straightforward as possible.

Hire a local agent who exhibits the expertise and approach you're looking for. Make sure that they completely understand your needs and are willing to work with you to meet these. That way, your home search becomes transparent and even enjoyable — as it should be.

Discover more information about Hawaii's local market and inventory by consulting with me, John Greene, for recommendations specific to your needs and wants.

Arrange your financing.

Whether you're buying a custom single-family home or a luxury penthouse condo, the question of how you intend to finance your purchase will come up.

Paying cash upfront is common practice in the luxury home market. But if you already have some of your cash earmarked for another investment or purpose, you may want to apply for a jumbo loan.

The approval process is stricter than that of a regular mortgage. But as long as you can provide extensive proof of income, great credit standing, and ready down payment, your chances of getting approved are promising.

Plan out the logistics of your move.

Because Hawaii is a group of islands far away from the rest of the United States, figuring out how to move involves much more than enlisting the services of a moving company.

Moving from the mainland or a different island? Then think about the process, time, and cost of hiring a shipping company to transfer your furniture and belongings in containers.

Planning to buy new furniture and appliances? Check the prices from local businesses and compare them against purchasing from the mainland (plus shipping). Keep in mind that many companies don't ship to Hawaii.

Need to transport a car? There are several transportation companies, most notably in California, that offer their services — sometimes including door-to-door service.

Factor in your area's access to amenities.

Many goods and products in Hawaii have to be imported from the continental United States. This — aside from the state's island nature — is a major reason behind the state's high cost of living.

Access to amenities is a minor concern in the metropolitan areas and tourist destinations on Oahu and Maui, where there are a variety of shopping, dining, and entertainment establishments. Options are more limited in remote areas in Kauai, Big Island, and parts of Oahu and Maui.

Find out about additional insurance policies and add-ons.

If we go by state law, getting home insurance is optional in Hawaii. However, if you're applying for a mortgage, you'll find that many lenders require the purchase of insurance as part of their approval process.

Even if you plan to pay for your Hawaii property in cash, home insurance is a worthy investment designed to protect your investment and belongings in the event of:
Fire and water damage,
Damage caused by neighboring objects and properties,
Floods,
Earthquakes,
Hurricanes, and
Tidal waves.
You may have to purchase several policies or add-ons to cover all the events enumerated above.
Condo buyers, in particular, should consider purchasing an HO6 policy. This type of insurance is specific to condos sold in Hawaii. With it, you insure the interior structures of your condo unit and your belongings — both of which aren't covered by the building's insurance policy.
Close on the Hawaiian home you always dreamed of
Let me, John Greene, show you the best communities to live in on the islands of Oahu and Maui. With more than 20 years of experience in Hawaii's local real estate, I can help you make the best home and investment decisions in Hawaii.
I believe in providing my clients with the white-glove level of service that they deserve. For a concrete look into what that means for you, feel free to read testimonials I've received from previous clients.
Contact me at 808.442.2934 or send an email at jgreenehawaii(at)gmail(dotted)com to discover your luxury real estate options in Hawaii.