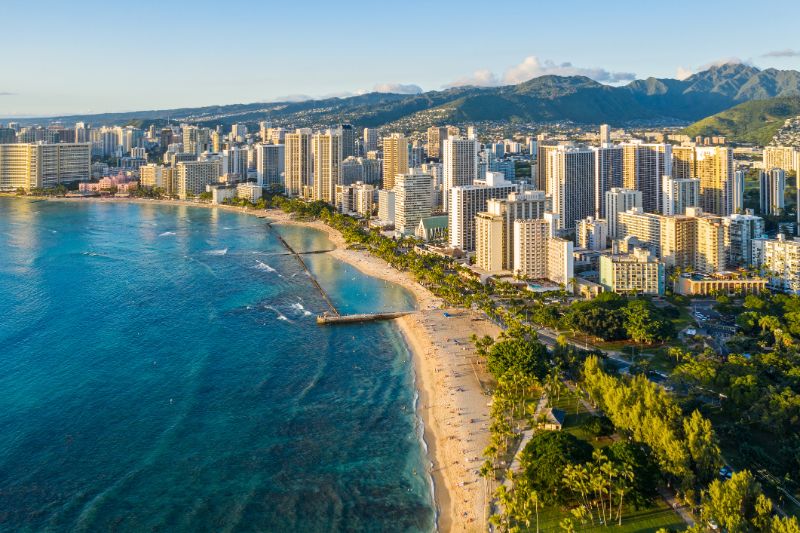 What's inside:
Some people imagine white, sandy beaches, swaying palm trees, the majestic view of mountains inland, and the endless shimmering blue waters of the ocean when they try to picture what a tropical paradise looks like. Others just think of Hawaii – and it definitely ticks all the right boxes.
Even with the most cursory research online, it quickly becomes very evident why Hawaii is considered by many as one of the most beautiful places on Earth – the astonishing view of the ocean surrounding its many islands, its myriad natural wonders that can take anyone's breath away, and its people's unique and amazing culture.
But Hawaii offers much more than just picturesque vistas and colorful leis. Paradise has a lot more to offer.
The Playground of Hawaiian Royalty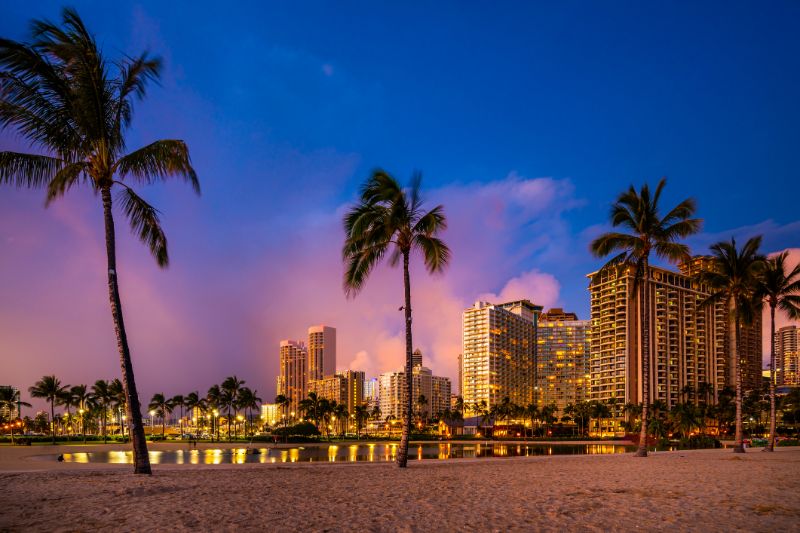 Located on the southern shore of Hawaii's capital and largest city, Honolulu, is the world-renowned beach community that is Waikiki. Historically known as the playground of Hawaiian royalty, Waikiki continues to provide the royal treatment to anyone who visits its shores to this day. Not only is it replete with Hawaii's natural ecological beauty, it is also home to luxurious modern-day structures, world-class day and nighttime attractions, and numerous sophisticated amenities sure to impress even the most seasoned pleasure-seeker around.
Home to some of the world's best and most famous beaches and with Mount Leahi (Diamond Head) as your backdrop, condos in Waikiki offer that "room with a view" you won't find anywhere else on the planet. They let you enjoy waking up to the warm Hawaiian sunrise and promise a great day, every day, knowing that there's a tropical paradise waiting for you just beyond your doorstep.
Bursting with places to explore
Waikiki is world famous for its waters and, with eight distinct beaches around, it is not hard to see why. Whether you're someone who simply enjoys lounging under the sun or someone who seeks to ride and conquer the ocean waves, you'll find what you're looking for here.
Beyond Waikiki's shores is a bustling city that will definitely please those seeking metropolitan thrills. Take a quick visit down Kalakaua and Kuhio Avenue and gathering hubs like the:
These places host countless high-end shops, luxurious boutiques, and world-class restaurants.
And don't forget that there's still a lot that can be done long after the sun sets. You also get to experience an amazing nightlife scene that only Waikiki can offer.
Being so close to the beach, you might think that life on this side of Oahu is all about mai tais and lazy ukulele music. But Waikiki is bursting with places to explore and things to do other than just laze around its shores.
On top of all the shops and restaurants, Waikiki is filled with places waiting for you to visit. Attractions include:
Another great thing is that Waikiki is within half an hour from other Oahu attractions like:
All are great places to immerse yourself in nature, history, arts, and culture.
If that's not enough, well, the rest of Hawaii is easily accessible should you develop an extreme case of wanderlust.
Consider a Condo in Waikiki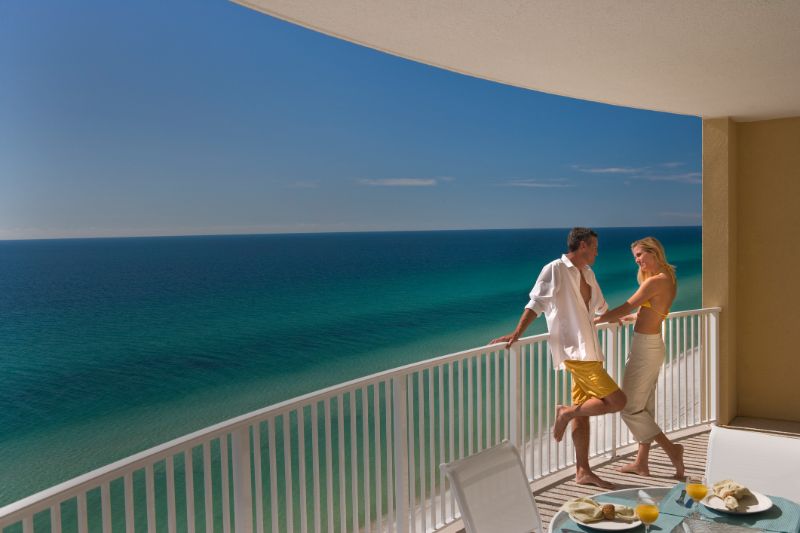 If you're in the market for a property and seriously considering a massive and complete change in scenery to give your life its much-deserved upgrade, a luxurious Hawaiian condominium in the vibrant neighborhood of Waikiki should definitely be on your shortlist.
Read more about Luxury Hawaii Waikiki Condos here
A condominium unit in Waikiki isn't great for homebuyers only but also for real estate investors wanting to expand their portfolio as well. A property or two in a popular tourist hotspot like Waikiki can net you huge profits if you play your cards right.
The neighborhood is known for their upscale residential developments, like The Ritz-Carlton Residences. Beyond its elegant ocean-view condominiums, The Ritz-Carlton offers a fitness center, a full-service spa, and five dining establishments.
Other go-to luxury condominiums include Allure Waikiki, a 35-story building built on over two acres featuring 32 square feet of garden space. Units boast floor-to-ceiling glass windows that look out to hypnotic ocean views or the green Koolau mountains, as well as gourmet kitchens, large lanais, and roomier bathtubs. The sixth floor recreation area features an infinity pool surrounded by palm trees, a jacuzzi, a state-of-the-art fitness center, and lounge chairs clustered around a fire pit for nighttime get-togethers.
The imposing 38-story Waikiki Landmark features twin towers connected at the top by a bridge made up of five stories of penthouse units. In addition to its luxurious amenities like three pools, including one that's Olympic sized, this building is also known for its security features including 24/7 security guards and garage doors for the parking slots of penthouse owners.
Every unit of the 38-floor Trump Tower Waikiki is individually owned and functions as a condotel, with a restaurant on the premises, and a concierge and valet to attend to your needs. Owners are allowed to lease out their units for short-term vacation rentals.
These are just a few desirable developments in the neighborhood; Waikiki has a selection of other residential buildings with condominium units that you can call home.
The Perks of Condominium Living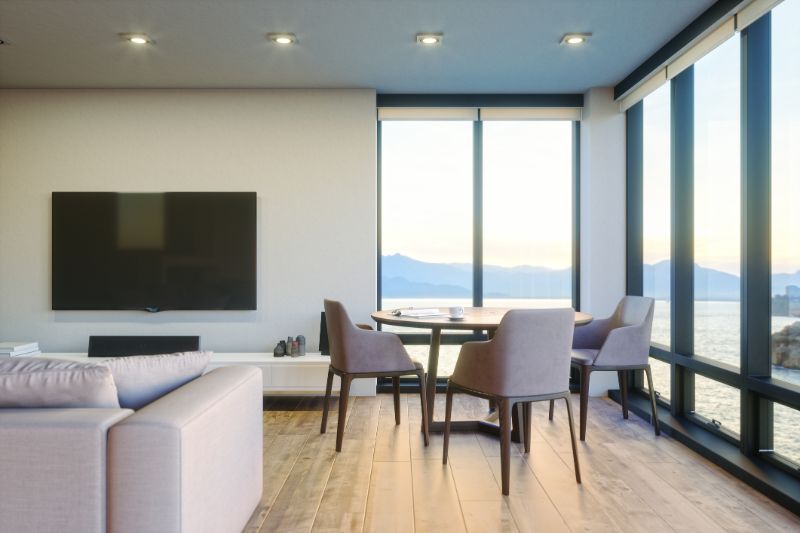 Owning a condominium has a lot of pros over other types of real estate properties and the majority, if not all, of them benefits you both as a prospective buyer and homeowner.
Cost is one reason why you should opt to get a condo instead of a, say, a house and lot. A prime property in a highly sought-after community like Waikiki will command a decidedly steep asking price that often shocks and drives away potential buyers. Condominium units, on the other hand, may come at a relatively lower price point, depending on the size and amenities you require. While top-end condos can be pricey as well, there are available options that are less eye watering. This makes condos considerably more preferable for those who would rather spend their money on experiences instead of excessive square footage, young professionals and entrepreneurs buying their first property, or those just planning on downsizing but upscaling their lives.
If money is not an issue, there are several ultra-luxurious high-rise developments in the $1 million++ range that rivals most other real estate listings available. It is the kind of price range that is overshadowed by the jaw-dropping views and vistas only a condo unit several hundred feet in the air like this can provide. If you want the best seats on the island and have the money to spare, these decadent spaces have a lot more to offer.
The benefit of purchasing a condo unit also continues after you've acquired them. Anyone who's ever owned a house and lot surely knows how stressful even just maintaining them can get and how horrible things can truly get once repairs are in order. Owning a condominium unit will provide you with a more hassle-free living environment. No yard to maintain, no façades that need repainting, and solutions to most house-related problems are often just a call away. You can now spend less time worrying about trivial things and have more free time to do the things you really love and enjoy doing.
Another great perk of the condo life is the slew of amenities they often offer. From recreational areas such as pools and tennis courts to fitness centers and gyms, condominium dwellers often get a lot more options to live their lives than regular homeowners. More upscale condos even have several restaurants and spas under their roof.
Like most things real estate related, you do get more with the more money you spend on a listing. Still, all things considered, you are still getting a lot more bang for your buck from a condo unit than a single-family home or a similar property.
Tips for Searching and Acquiring a Condo Unit in Waikiki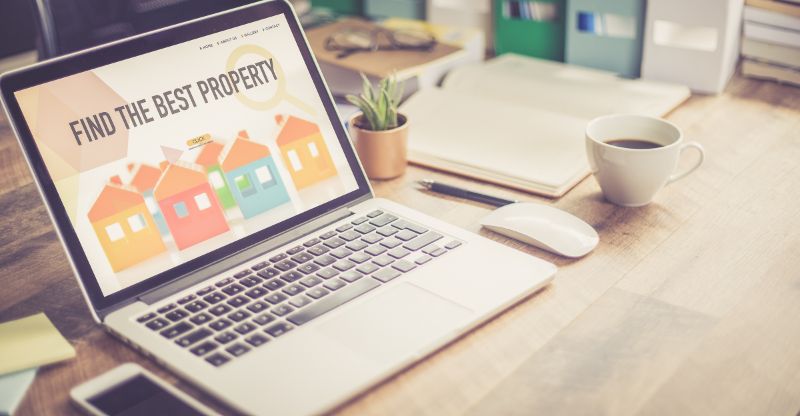 Looking for a great condo listing in Waikiki may seem like an extraordinarily daunting endeavor especially if you're a first-time property buyer or investor. And, truth be told, it can be. Remember, you're not the only one trying to snag a property in Hawaii's most popular resort district, and it can feel like walking through an intense battlefield if you have absolutely no idea what you're getting into.
But fortunately, you can take several steps to ensure that your great Hawaiian property hunting adventure is as smooth and stress free as possible.
Let me, John Greene, be your guide in your search for the perfect properties throughout Hawaii. Whether you're looking to buy a new home, invest in a luxurious Honolulu condo, or sell your current piece of real estate, I will bring to every transaction my broad knowledge and expertise in any neighborhood in Honolulu, Oahu, and Maui, and in the Hawaii real estate market in general.
Bank on my 20 years of experience in the area. I take the time to discuss my clients' requirements and issues in great detail, which allows me to craft a plan and draw up property listings that are most suited to your needs.
Here's what my clients have to say about working with me:
"John is a very knowledgeable and experienced Realtor who is always responsive to the needs and demands of his clients. He goes above and beyond and is not pushy like a lot of Realtors can be. He is wonderful to work with, and always has a positive attitude! I recommend him highly without any reservation!"
John was outstanding! He helped me buy and sell, giving great service. Every message got a quick response and he did everything necessary to get my condo sold. Thank you!
Feel free to read more about my clients' experiences working with me.
When you're ready to begin the process of buying or selling a property or you just have a few questions you'd like answered before we start, I'm ready to hear from you. Get in touch with me at 808.442.2934, or send me an email at jgreenehawaii(at)gmail(dotted)com. I look forward to working with you very soon. Aloha!