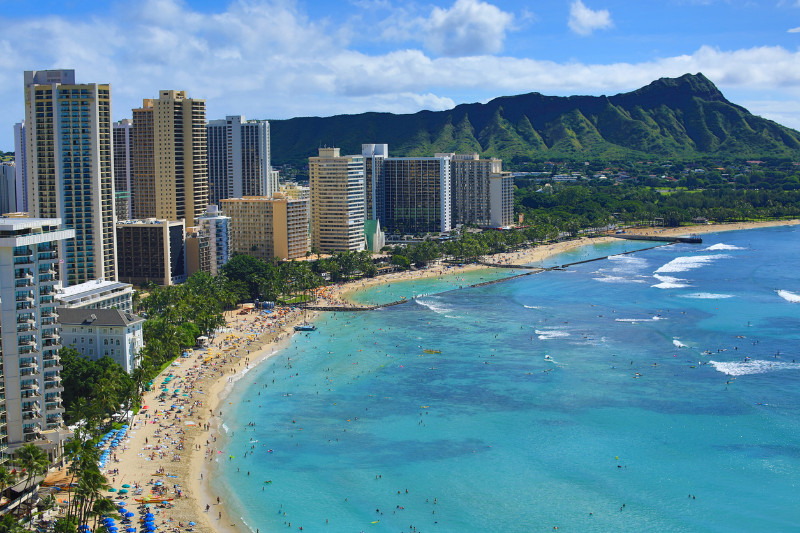 Minimum maintenance and maximum convenience is a hallmark of the condo lifestyle, and it's no different when it comes to Hawaii luxury real estate. Condos offer plenty of advantages and amenities, without many of the headaches and upkeep of a single-family home. 
Luxury developments, in particular, can offer incredible quality of life and ultra comfort combined with all the conveniences of being right in the middle of the kind of setting you want – an action-packed downtown location or breathtaking ocean views beachside.
Why Hawaii condos are a good investment
Hawaii condominiums in particular combine luxurious ultra-modern living and the Aloha State's stunning natural beauty. They also make excellent investments. 
Consider the many uses of a condominium property: 
A second home

Condo units often feature ideal locations, whether in the heart of downtown, in an up-and coming new development, or neighborhoods that are being revitalized. These qualities make condos an easy option for a second home. Harried commuters can choose a unit that's closer to work, or turn one into a convenient getaway that you can easily leave unattended for long periods, should you need to shuttle between Hawaii and the mainland.

Luxury housing

Many condo developments offer luxury amenities, such as pools, gyms, and recreational facilities like tennis courts and expansive lounge areas. A condo in a luxury development can offer safety, comfort, and top-tier amenities, without the headaches of maintaining a luxury home. 

Income stream

A condo unit in a desirable neighborhood, or one close to Hawaii's many natural wonders and tourist attractions, can also provide you a valuable income stream should you choose to rent it out full time, or for the duration of the tourist season. If you do plan on generating passive income from your condo unit, you should consult with your Realtor about homeowner association (HOA) regulations on renting out units.

Retirement home

A condo's more functional layout, low maintenance, available services, and in-house or nearby amenities also make condos a good option for retirees. They can settle down in comfort while maintaining an independent lifestyle. Hawaii's tropical climate can be a bracing change from enduring harsh winters and the islands' welcoming culture a balm for those who live alone. 
Why buy Hawaii luxury real estate like condos?  
It's a real estate adage that it's all about location, location, location, and that's an advantage that Hawaii has in spades. The islands are a tourist magnet because of its natural beauty, world-famous beaches, and a climate that's agreeable all year long. And then there's Hawaii's rich cultural heritage drawn from across the Pacific islands, Asia, and the American mainland.
The condo market in Hawaii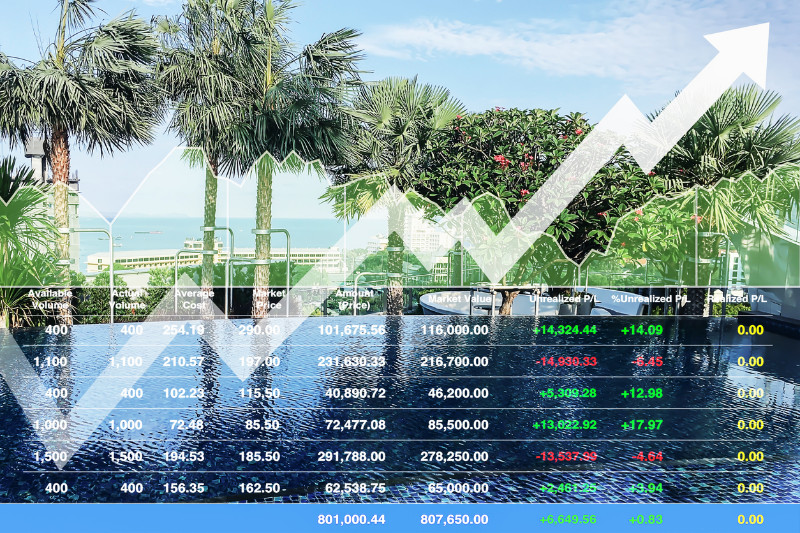 Contrary to doom and gloom predictions at the start of the pandemic, the Hawaii real estate market has stayed vibrant and active throughout 2020. Low inventory and high demand usually means that it's a seller's market, but condo units buck the trend in the Aloha State. 
According to the Hawaii Realtors March 2021 market report, the median sales price of single-family homes in Oahu increased by 17.3% in March 2021 compared to 2020. Condo prices on the other hand were far more stable (though climbing) with an increase in the median sales price by 5.8% during the same period. Given the current state of the market, condos are looking like the better deal.
Also telling is the fact that more than 700 condo units were added in March 2021, a 17.2% increase in supply compared to last year. However, based on February 2021 numbers, it took just 19 days to close on condo units (and a staggering 11 days for single-family homes). Therefore, demand remains strong. With these conditions, you are unlikely to see demand and prices go down any time soon.
All isn't lost for prospective buyers though. With mortgage rates at historic lows, a prepared and confident buyer can find opportunities to get a good deal or fine investment on a condo. Low interest rates take the sting out of rising home prices. If you're prepared to take advantage of the opportunity with the help of a seasoned real estate professional offering five-star service like John Greene, striking now while the iron is hot may be a wise move.
In fact, if you wish to take advantage of low interest rates, you might want to make a quick decision. The Mortgage Bankers Association's January 2021 forecast expects rates to start inching back up as 2021 progresses and we begin to emerge from the effects of the coronavirus pandemic. Waiting things out will likely result in having you face higher interest rates, without the possibility of an improvement in supply or a drop in prices.
Prospective condo buyers will also need to be prepared for stiff competition. Given the limited inventory and the speed with which condos are being bought, offers exceeding the asking price may become a significant factor in home and condo sales. In the first quarter of 2021, 29% of condos were sold above the initial asking price (compared with almost half of all single-family home sales),  according to the Honolulu Board of Realtors' March 2021 report. 
If you find the investment unit or Hawaii luxury real estate of your dreams, be prepared to outbid other buyers, which means offering more than the list price. Your real estate agent will be able to gauge the potential competition so you can both come up with a winning strategy for a competitive offer. 
Where can you find the best condos in Hawaii?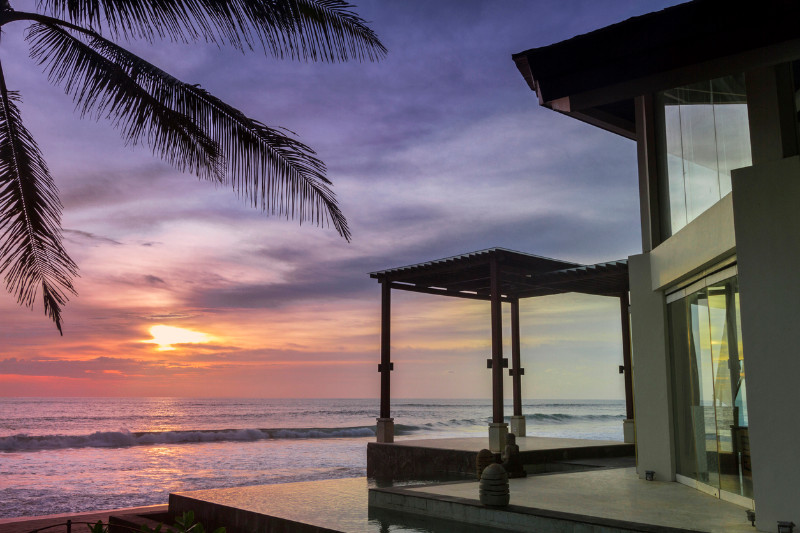 Hawaii has a wealth of natural wonders that draw people from all over the world and the best condo developments lure buyers to some of the most iconic and sought-after locations on the islands. Oahu and Honolulu are some of the best places to look for Hawaii luxury real estate developments.
Kakaako
Search more Kakaako condos here
Nestled in the heart of downtown Honolulu, Kakaako is the commercial and retail heart of the state capital, showcasing the island chain's many cultural influences. Here you'll find echoes of the city's royal Hawaiian past next to ultra-modern buildings and communities, with Ala Moana Beach just a stone's throw away.
Kakaako and nearby Ala Moana are hotbeds of high-rise condo construction, especially around the Ward Village development area. Newly opened and in-progress developments such as A'ali'i and Ko'ula offer buyers a shot at luxury living right in the heart of downtown Honolulu. Buyers looking for condos in Kakaako and Ala Moana will be spoiled for choice, so long as you can meet the asking price of these premium downtown developments.
Waikiki
Search more Waikiki condos here
Home to a world-famous network of beaches and a favorite haunt of swimming legend and surfing pioneer Duke Paoa Kahanamoku, Waikiki features high-end hotels and luxury condominiums. With stunning views of Honolulu's waterfront and majestic Diamond Head State Monument, Waikiki Beach offers some of the finest sand and surf in Hawaii. 
Among the newest and most upscale of the developments along Waikiki is the Ritz-Carlton Residences, featuring a full service spa, fitness center, the two highest infinity pools in Waikiki, and a wealth of fine dining options. 
Buyers who don't want anything between them and the waterside can also consider Waikiki Shore, a Castle Resorts & Hotels development that's right on the beachfront and next to Fort Derussy Beach Park.
Kailua
Search more Kailua condos here
The residential community of Kailua, nestled in the northeastern shores of Oahu, offers a more sedate pace compared to the urban bustle of Honolulu, 12 miles to the south. Steady trade winds and light-to-medium waves make the town a popular destination for windsurfing and kitesurfing.
Ka Malanai Condominiums sits in the middle of town, next to retail hubs while also offering easy access to the wide, open spaces and recreational facilities of Kailua District Park. Roomy floor plans and a central location make it a great option for buyers looking for an alternative to the downtown developments in Honolulu.
The perks of living in a condo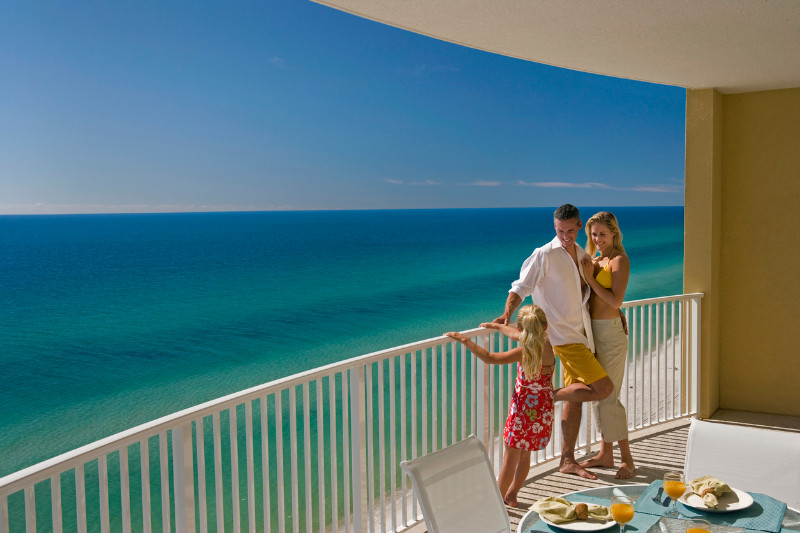 The condominium lifestyle offers many perks, from flexible and accessible living accommodations to prime locations and luxurious amenities. Here are some of the key advantages of the best condo developments:
Flexible living

Condos offer flexible living options, with a good range of options for individuals or families.  It's also easier to leave a condo unattended for longer periods, unlike a single-family home. Condos are also ideal second homes in resort destinations like Hawaii. They can also be a source of passive income if you decide to rent them out during Hawaii's tourist season. 

Lower insurance

Security systems and a homeowners' association (HOA) that looks after the upkeep of common areas mean that condominium units are less of a risk for insurance companies. In addition, a condo's development plans and construction are carefully scrutinized and supervised, the greater oversight mitigating the risk insurers face. This translates to lower insurance premiums than if you had opted for a single-family home.

Great sense of community

Condominium complexes also foster a sense of community among residents, with shared social spaces, recreational amenities, and resident-oriented leisure activities. A friendly and accessible HOA can also bring unit owners closer by hosting regular events and activities. If you're checking a condo unit in person, see if you can strike up a conversation with prospective neighbors to get a feel of life in the building and how their HOA functions.

Good security

The system that's in place for high-end condos enhances a unit owners'  sense of security. A manned reception desk, the building staff, and cameras trained in common areas can deter intruders and break-ins. Some developments also feature biometric access as an added precaution. Front door security can also screen unannounced visitors. 

Amenities
What's a condo without amenities? Increasingly, developments offer a wider array of perks for their residents. Gyms, spas, swimming pools, recreation areas are common. Others offer concierge services as well as hotel-like experiences for unit owners. 
The downsides of owning a condo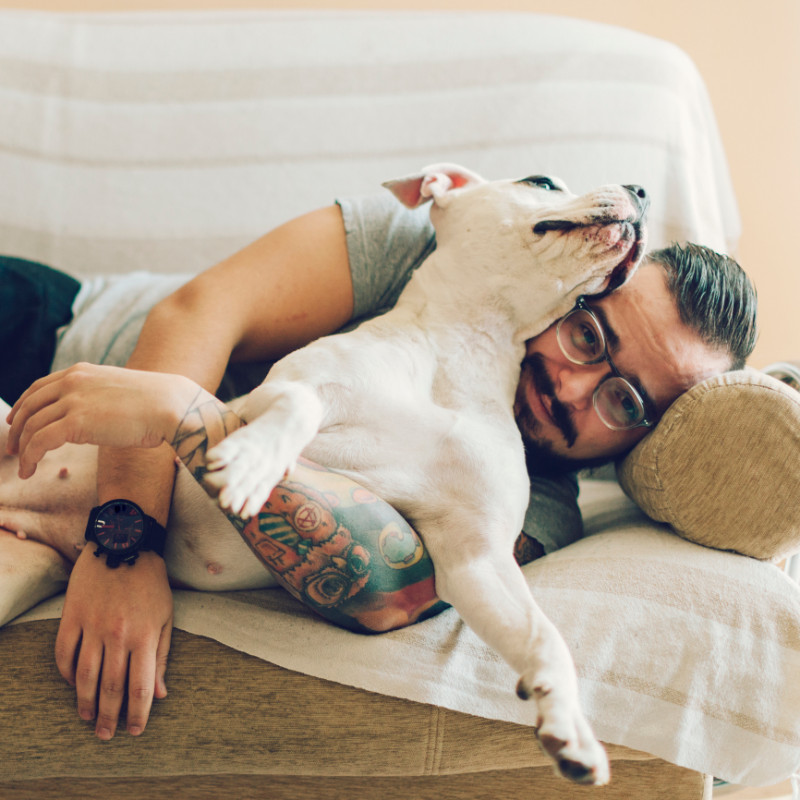 Condo living has some great perks, but everything in life is a tradeoff. Here are a few downsides you should keep in mind if you're thinking of getting your own unit.
Building rules

Unlike a single-family home, a condo owner is often bound by rules set by management or the building's homeowner's association. HOA restrictions can affect what you can or cannot do to a unit. Make sure to ask for a copy of the HOA before you make an offer on a condo.

Maintenance and assessment fees

Condos require less upkeep because the HOA takes care of maintaining the building exterior and common areas like elevators. The trade off is the fee you pay the HOA to enjoy such perks, including shelling out extra for repairs or upgrades that fall outside the scope of HOA fees. Typically, HOAs allot part of the fees to a reserve fund that takes care of scheduled upgrades. However, the HOA may levy special assessments for major repairs, such as a new roof. Find out the HOA fees of the condo you have your eye on, as well as the general condition of the building itself to see if major improvement projects may be imminent. As always, consult your Realtor. 

Neighbors and privacy

While the number of unit owners can help foster a sense of community, they can also compromise your privacy. Thus, you'll need to be considerate about neighbors and hope that they return the favor. Again, consulting with your Realtor about HOA stipulations can help.

Resale value on older units

While a single-family home can easily build equity, condos are another matter. Restrictions on renovations can prevent you from upgrading your unit and enhancing its market value. As the buildings themselves age and become eclipsed by newer developments, you'll have less leeway when it comes to pricing your unit. 

A well-maintained building and an HOA that's on point with renovations and upgrades can do a lot to mitigate this downside, so do your homework with your Realtor to make sure that the building is well managed.

Might not be pet-friendly

Your furry friends are just as much a part of your family, so you will need to move into a condominium that's pet-friendly. While most modern and Hawaii luxury real estate developments incorporate amenities like dog parks, not every building does. Even pet-friendly condos come with restrictions such as the number of pets allowed as well as their size, species, or breed. Make it a point to check a condo's pet policy.

Fee simple or leasehold?

Check if the condo you're buying in Hawaii is on a leasehold. While leased property can offer favorable rates, they also open up the possibility of not being able to renew the lease down the line, as is the case in the Kahala Beach Apartments. Ask your Realtor to inform you of such provisions should they apply to a unit you're considering. 
Let John Greene show you the best luxury condos in Hawaii
Hawaii is the perfect place to call home – a pinnacle of dream locations. The islands offer many opportunities for buyers looking to live their best life in a luxury condo. 
John Greene is an expert in Hawaii real estate, having lived and worked on the islands for years. Look to John to find you the residential and Hawaii luxury real estate of your dreams. John delivers five-star service to an international roster of clients looking for the best condos, residences, and penthouse suites in Oahu, Maui, and the Big Island of Hawaii. 
Here's what his client, Marc Victor, Attorney at Law, Arizona And Hawaii, has to say about working with John:
"I would highly recommend John Greene to anyone! He was more than a Realtor; he was and is a friend. John's knowledge of the real estate market on Oahu was truly impressive. He was so helpful in every way; going above and beyond on countless occasions. I've used many Realtors and purchased many pieces of property in my life. John was among the very best I've had the pleasure of working with. I've already recommended him to several of my close friends without hesitation. I'll certainly use his services again. I'm a business owner myself, and I'm very conscious about customer service, professionalism, and a high level of trust. You simply can't go wrong, and you will be well served, by using John Greene for any real estate needs you have on Oahu. I offer my highest recommendation."
For the best Hawaii luxury real estate like condos, contact John Greene at 808.442.2934 or greenehawaii(at)gmail(dotted)com today.